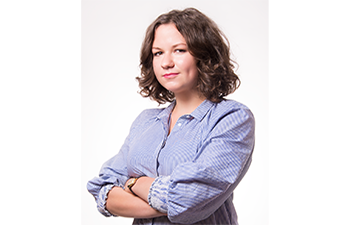 Lucia Becová (Slovakia) says:

Gaining experience and knowledge beyond academia is essential for finding the right place for graduating students in the working environment. For me, having an intellectually fulfilling internship was not only a way to become a better employable graduate. It was my personal aspiration to see the real functioning of an organisation, learn, ask, observe and grow even further. As a Research Assistant at Law and Internet Foundation I was given the opportunity to get even more than that.
Helping developing the Foundation's projects is a unique process starting with a simple idea that is growing to become an implemented tool that helps others. A process that is demanding, many times stressful but extremely instructive and educational. I got to realise how to prioritize my work, how to become even more efficient, on point and precise when researching. And at the end of the process, I could see the impact of the project and share the excitement and happiness with the work done as a part of the LIF team, which is unique. Being a team member means taking responsibility not only for my own actions but thinking for and with the others. I was lucky enough to be having such enthusiastic colleagues, always ready to guide, teach and help me.
I now know I am a step closer to professionally make our Union even a better place to live in through development of projects that would improve our societies. A dream I have always had.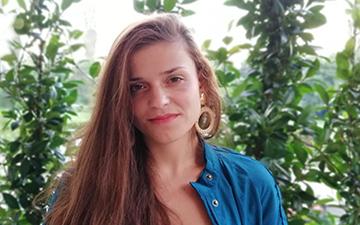 Eleni Kozari
(Greece) says:
Being engaged in some of the projects that Law and Internet Foundation undertakes, means three things: collaboration, inspiration and innovation. An internship at LIF provides you with the opportunity to learn and enhance all these three. Excellent working environment, where mutual learning and understanding are of great importance. The people who constitute the team are rather friendly, kind and committed to the projects. It is really inspiring how passionate they are about the ongoing and forthcoming projects.
What is more, the projects themselves were more than interesting and challenging. You have the opportunity to work on innovative projects which tackle issues that digitalization generates on many levels. Besides, the number and the variety of current and upcoming projects are really impressive. One of the many benefits I gained during my internship at LIF is learning how to conduct thorough and in-depth research. Hence, I am really delighted to have experienced such an opportunity, to have met all these great people and I recommend it to everyone who wants to obtain practical experience of working in such a dynamic NGO as Law and Internet Foundation is!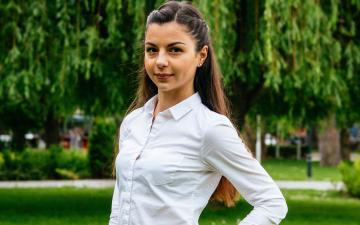 Birsen Alimanova (Bulgaria) says:
One of the most important things for me in a team is how closely-knit it is - something I felt in the Foundation from my first day there. Mutual learning and understanding were other parts of the office atmosphere. In less than a week I felt like I had been a part of the team for a long time.
I really like the activities, which Law and Internet Foundation undertakes, because they are related to the integration of innovations and it matches the needs of its set target groups. It is exactly the development of digitalisation, which creates questions of defending intellectual property online - the main topic of the conference, which the Foundation helped organise during my internship. The research, presented by different actors, were very in-depth and detailed.

In the month that I was a part of theteam, I gained a new understanding of how research, filtering and synthesising information is done - with the help of the team, of course!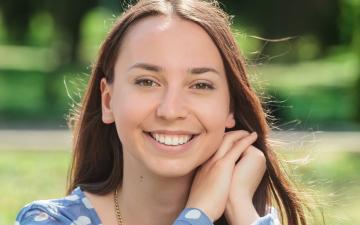 Veneta Chavdarova (Bulgaria) says:
An internship in Law and Internet Foundation provides you with the rare chance to get exposure to big international projects focusing on issues such as e-justice and e-governance, which really have an impact on people's lives. You immediately feel you become a part of a small, young and very motivated team, where you are never afraid to ask questions. Previous to my internship at LIF, I had never imagined the work at an NGO to be so very dynamic and varied. Each day is completely different and you work on multiple projects at the same time.
I'm very grateful I had the opportunity to do an internship at the Law and Internet Foundation and would definitely recommend it, because it gives students essential practical experience, which could be useful in their future endeavors.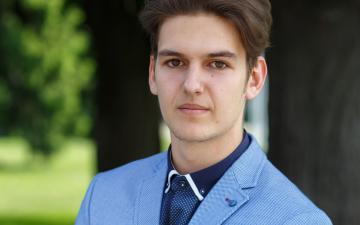 Dimitar Todev (Bulgaria) says:

I was extremely delighted to have the opportunity to be an intern in a successful organisation such as Law and Internet Foundation. The atmosphere is enriching and motivating and the people working there are really kind, friendly and knowledgeable; not only that but they are passionate about all the current projects and it is impossible not feel that team spirit.

I used my skills to aid them and accomplish given tasks. In the process I learned new things and improved myself. Probably the biggest advantage of the internship is that the tasks are real and everything you do is a segment of a future or on-going project. That way the whole work process is more responsible and every effort will be used to benefit the Foundation. I definitely recommend this internship to all ambitious and smart people who want to get a taste of the dynamic business world and make their first bold steps in it.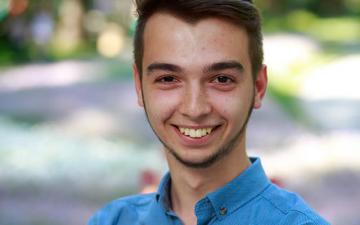 George Stoyanov (Bulgaria) says:
My first day in the foundation was extremely dynamic and occupied with getting to know each member the team, learning the history of the organisation with all the projects they work on, their partners, etc. I was impressed by everyone in the team – young, energized and ambitious girls with a will to improve themselves, who all work together to produce those incredible results in the Foundation. I must mention that all the tasks that they gave me were based on my interests so I could really work on something that I enjoy.
I gained a lot of knowledge on qualitative research, as well as the etiquette I must abide by in business. During the time I spent in the office, I made an acquaintance with a number of people who enriched me a lot and whose practical advice I will not forget.
Raya Genova (Bulgaria) says:
I found the internship at Law and Internet foundation extremely useful, enriching and inspiring.
The internship helped me to build a more realistic vision of how business structures work in practice. Most of the time, knowledge acquired at the university, is not enough, therefore, it becomes ineffective. I significantly improved my time management in terms of professional and personal tasks. Thanks to the internship, I distribute my work more efficiently, and this contributes to its quality. I find the opportunity to get introduced to the work of the Foundation very inspiring, interesting and challenging. The dynamic business environment carries both positive and negative aspects. The internship showed me how despite the dynamic, with efforts high scores and results could be achieved. I understood that a high-quality team is crucial to success in business. This will help me in making decisions and how to form a business environment effectively in the future. The environment in the office surpassed my expectations. It differs from the standard working space and thus contributes to the pleasant atmosphere and the desire to work.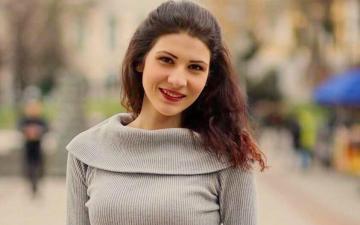 Plamena Petrova
(Bulgaria) says:
I am thankful that I was part of Law and Internet Foundation, because I want more experience in the business environment and more professional contacts. I stayed in the Foundation approximately 3 weeks and I learned a lot of things. I was impressed by Assoc. Prof. Dr. Daniela Ilieva-Koleva and her team.
I understood a number of things such as how to make appropriate research or how to allocate office resources; I also saw the enormous archive which was impressive.
The thing which most impressed me was the law firm where I saw professional lawyers who work in very modern and qualified environment. The experience, which I gained, will be very useful for my future development and I will utilize it in my business life. I am glad that I was part of Law and Internet Foundation.