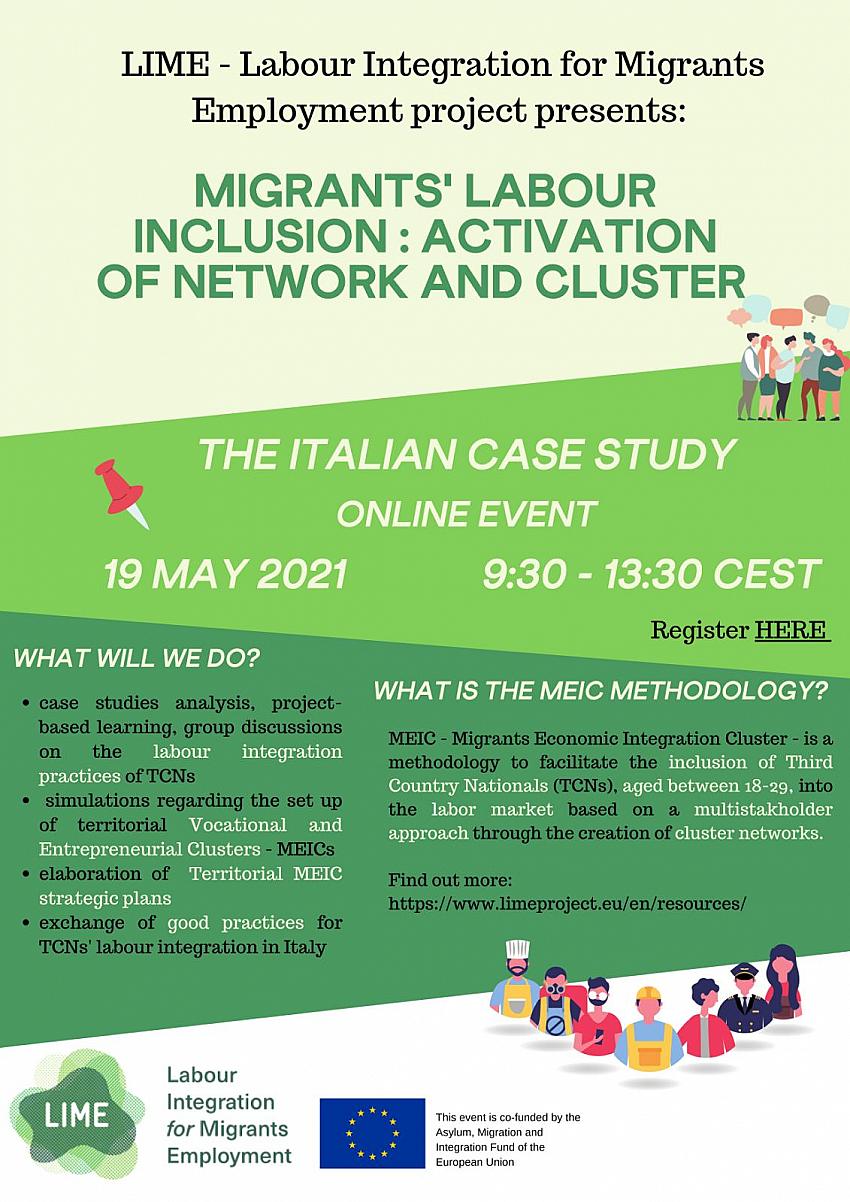 On the 19th of May, from 9h30 to 13h30 CEST, the LIME project will hold its 3rd capacity building workshop online "Migrants' Labour Inclusion: Activation of Network and Cluster - the Italian case study".
The workshop is conceived to present relevant methodology of intervention implemented in the field of migrants' labour inclusion, focusing more particularly on the Italian case. Participants and experts will be involved in a debate discussing existing networks of multistakeholders in the field of labour inclusion, structural needs and gaps, the policies adopted to facilitate the matching of labour demand/supply and much more!
A wide range of actors is invited: employers' associations, vocational training providers, employment services, protection systems for asylum seekers and refugees, local authorities, enterprises, CoCs, municipalities, universities and research institutes and other civil society organisations, etc. It will be a great opportunity to meet active practitioners working in the field of migrants labour inclusion from Italy and share your experience with them. We will also discuss the methodologies to establish the network cluster with a special focus on the area of Rome.
You can register here.