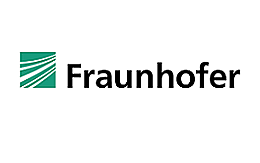 The Fraunhofer Society for the Advancement of Applied Research (Fraunhofer-Gesellschaft zur Förderung der angewandten Forschung e.V.) is Germany's leading organization for applied research. It is comprised of 67 research institutes with 23,000 employees.
The Knowledge Discovery department of Fraunhofer Institute for Intelligent Analysis and Information Systems IAIS is a research group of 50 scientists.
Fraunhofer IAIS is leading partner of the Fraunhofer Big Data Alliance that was founded by 24 Fraunhofer Institutes to consolidate the company-wide Big Data expertise to create a foremost Big Data consulting service for Europe's companies.
At the Fraunhofer Institute for Secure Information Technology SIT, over 163 highly qualified employees covering all areas of IT security develop cross-technical solutions. Fraunhofer SIT is not only proficient in the techniques and methods but also has all the necessary equipment and tools to specify, analyse, verify and valididate IT based systems.

---