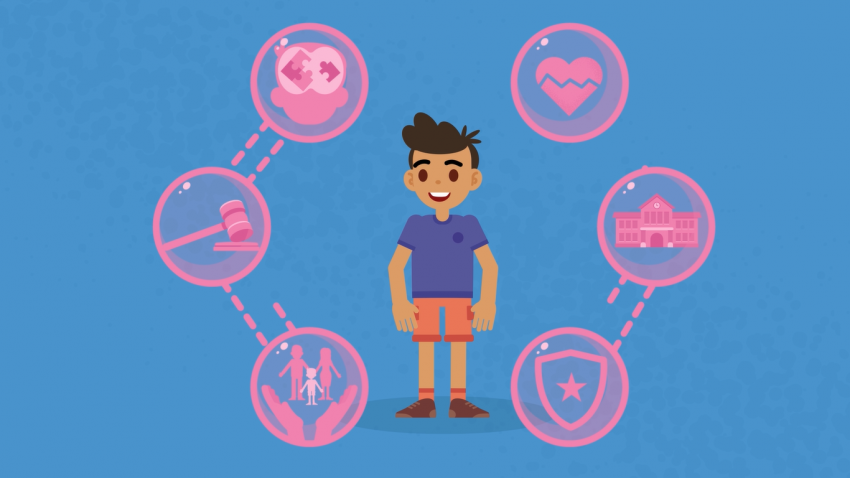 On the 3rd, 4th and 5th of September, at 15:00 p.m. CET, three-day Virtual Conference will be held within the E-PROTECT project. In each of the three days of the conference different chapters of the Methodology for a right-based individual assessment of the needs of child victims of crime, which was developed in the course of the project, will be addressed. The discussion within the virtual conference will be conducted on the following topics: the subject of the first day will be chapter two of the methodology, entitled "Multi-Disciplinary and Interagency Cooperation in the Individual Assessment", the second day will be focused on chapter three "Procedural Safeguards of the Individual Needs' Assessment" and the third day of the conference will address chapter four "Individual Needs' Assessment - the Determination of Best Interests Of The Child".
The conference will be carried out by one of the legal experts of Law and Internet Foundation, Denitsa Kozhuharova, who is also one of the leading members of the E-PROTECT project team, participating in the development of the project outputs and in conducting of the project activities. Moreover, during each day of the virtual conference you will be able to address your questions regarding the discussed topic and get acquainted with the results of the extensive research made within the project implementation. The three-day virtual conference will be held entirely in English.
If you are working professionally with child victims of crime or you are just interested in the field of child protection and you want to learn more about the process of carrying out an individual assessment of the child's needs, please register for the events on the following addresses:
For the event which will be held on the 3rd of September, titled "Cooperative efforts in support of child victims", please register here.
For the event which will be held on the 4th of September, titled "Legislative measures for protection of children's welfare", please register here.
For the event which will be held on the 5th of September, titled "In pursuit of the best interests of child victims – challenges and approaches", please register here.
The E-PROTECT project is implemented with the support of the Justice Programme of the European Commission under Grant Agreement № 760270.