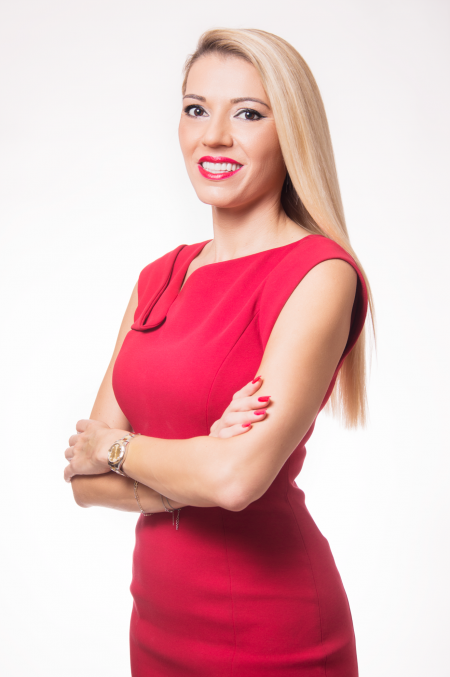 Daniela Ilieva
Assoc. Prof. Dr. Daniela Ilieva has an expert degree on International Tourism and Hospitality Management, a bachelor degree in Business Administration, a master degree in Marketing, a PhD degree in Social Management, and Assoc. Prof. degree of Administration and Management (Business Process Management and Business Communications).
Summary
Assoc. Prof. Dr. Daniela Ilieva is an Executive Director and Member of the Management Board of Law and Internet Foundation. She joined the Foundation in 2015 as part of the new strategy implementation.
She is a professional trainer-consultant on Business Etiquette and International Protocol certified by EUROPROTOCOL – The European School of Protocol. She is also a certified Trainer of Neuro-linguistic Programming and Coaching.
Assoc. Prof. Dr. Daniela Ilieva is a lecturer at the VUZF University, at the University of Sheffield – International Faculty, and at the University of National and World Economy in Sofia, Bulgaria. Her subjects of expertise are Strategic Management, Organizational behavior, Business Communication, Business Coaching, and Corporate Social Responsibility.
Her background includes a wealth of expertise in business processes management, business communication, inter-cultural communication and presentation skills (public speaking). Assoc. Prof. Dr. Daniela Ilieva is regularly invited as guest speaker at different academic and business events.
Contact Info:
E-mail: daniela.koleva@netlaw.bg; M: +359 888 636 308